Become a Red Select Driver
A 15% gratuity will be added to all charges under the rates.
If you would like to work flexible hours, meet interesting people and be part of an award winning organization with over 50 years of experience in ground transporation, we may have a spot for you!
Red Select Drivers…
are 21 or over
have a clean driving record
pass a criminal background check and drug screening
know their way around the greater Washington, DC metro area
We provide our drivers with:
a new car to drive
regular vehicle maintenance
insurance
training
a sophisticated dispatch system
and, a regular supply of customers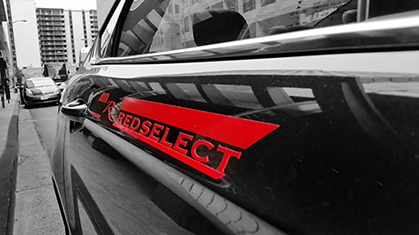 You provide… a dedication to superb customer service.
If you are an experienced sedan service/limousine service driver with your own luxury vehicle, no more than five model yaers old, we may have a spot for you in our Red Select Black fleet.
For more information, contact us at salesRTARL@redtopcab.com